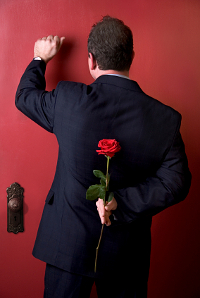 And finally for all you Ladies reading this, please don't forget it is Valentine's Day on on Thursday the 14th February.

You know how deserving us chaps are and you will not find a better selection of Valentine gifts than Montys have to offer. What better way to show how much you love your husband, partner, boyfriend, etc, etc.
Perhaps a few suggestions:-
Socks – Burlington argyles, Pringle gift packs, Richard James, cashmere sock.
Scarves -Rupert Bear – exclusively from Montys Saints RFC Saxony wraps, silk, merino wool, cashmere, and lambswool. You wont find a better selection from just £19.95.
Cufflinks – Hundreds in stock from quirky and fun to formal and sporting – from just £9.95.
Shaving Accessories – Cut throat razors, straight razors, badger brushes, strops, Taylors shaving creams and bathroom shaving sets.
Braces – Fun, quirky and functional. Union Jack, rainbow or just plain colours from just £16.95.
Chaps – If in doubt, forward the email to the love of your life to remind them that Valentine's Day is on the horizon.