Monty's Maximus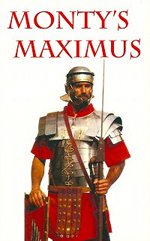 Our Monty's Maximus service designed for the larger gentleman, because Maximus means greatest.
For those of you that find obtaining the perfect sized jacket or suit a pain in the maximus end, we cater for chest sizes of up to 54 inches, in addition to other sizes available on order.
Also remember that our alteration service can also help you get the perfect fit with our off the peg clothing.
Whether tall, short or small, we'll dress you all.
We look forward to providing you with the same excellent service next time you are in town.
---