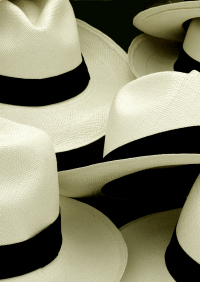 Olney Headwear has long been recognised as one of the foremost producers and suppliers of head wear in the United Kingdom.
The company based in Luton was established in 1914 when it was created by Albert Olney and is now run by the fourth generation of Olney's who continue to manufacture and distribute head wear.
We are one of their premier stockists, specialising in their Country wear and summer ranges.
With Summer round the corner we have full stocks of Panama hats and boaters.
The Panamas are hand woven in Ecuador then blocked steamed and finished in Luton. We stock 4 different styles in all sizes, from folding to wide brimmed we have them all. Other summer ranges are available in Calico cotton, straw and linen mixes.