News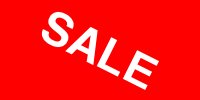 Monday 1st August at 8:30AM
The Summer sale at Montys is about to begin and we would like to invite you to be one of the first to see and buy our sale items.
The sale will be advertised to the public from Wednesday.
The sale will end on Saturday 27th August.
Our opening hours are 9AM to 5PM Monday to Saturday.
Suits, Jackets and Trousers
SUITS
Massive selection of suits, hundreds to clear from Label, Scott, Van Kollem and Hugo James and our own special make cloths in 2 and 3 piece from just £79. Sizes in stock 36" to 54" chest.
JACKETS
Superb selection of traditional and contemporary jackets in wool, cotton and linen by Scott, Gurteen, Seven Square, Bogart and Hugo James from just £69.
TROUSERS
Hundreds of trousers by Meyer, Gardeur and Gurteens in cotton, wool and linen from just £49. Ends of ranges and oddments to clear. 32" to 52" waist available.
Any alterations can be carried out on the premises by our own tailoresses for a small charge, although delivery may be a little longer than normal due to busy sales period - currently 2 weeks.
Casual and Formal Shirts
Casual short and long sleeve shirts by Olymp, Dornbush, Culture, Ben Green, and Baileys to clear. All well reduced FROM just £25. Sizes Medium to XXXXL (4XL). Ends of ranges and oddments.
Olymp Luxor long sleeve - all cotton non-iron patterned shirts in Modern (lightly tailored), Comfort fit (standard fitting) and Level 5 (slim fitting) in sizes 15" to 19". Limited stocks and ends of ranges to clear.
Were £55/£59.95/£65/£69.95 Now £39 each.
Olymp plain short sleeve polo shirts to clear in sizes Medium to 3XL £35 each or 2 FOR £60.
Assorted short sleeve patterned shirts by Link of Holland to clear in Medium to 3XL.
Were £49.95 Now £30 each.
or 2 for £50
or 3 for £60
or 4 for £70
Miscellaneous
Ties - Oddments in pure silk to clear £5 each, 2 for £8, 4 for £15, 6 for £20.
Assorted cufflinks to clear at £5 and £10.
Assorted Ted Baker, Richard James, Pringle and Peter England socks to clear.
Many other sale items to clear in store and in our windows. Please feel free to browse without obligation.
STOP PRESS
Patrick's door at No 5 . Derngate will not be open on week commencing Monday 1st August as the paving chaps have the door blocked off and the path up !
Please use the St Giles Street entrance - many apologies.
Posted on Friday, 28 July, 2016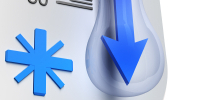 Whilst the glorious warm weather is with us you can be sure of a warm welcome in a super cool shopping environment at Montys. We are completely air conditioned throughout… Read more…
Posted on Saturday, 23 July, 2016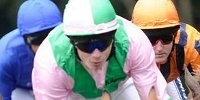 With five days of thrilling action set against the magnificent backdrop of the rolling Sussex countryside, Qatar Goodwood Festival – popularly known as Glorious Goodwood – is the sporting and… Read more…
Posted on Saturday, 23 July, 2016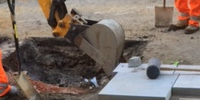 Good news! After a trying couple of days with drilling, banging and dust galore, the chaps from S&D paving have finished our side of the road and are moving around the… Read more…
Posted on Saturday, 16 July, 2016