News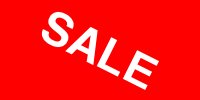 Monty's Summer Sale ends next Saturday 27th August and final reductions have been made on our clearance stock.
Our opening hours are 9AM to 5PM Monday to Saturday.
Suits, Jackets and Trousers
SUITS
Massive selection of suits, hundreds to clear from Label, Scott, Van Kollem and Hugo James and our own special make cloths, in 2 and 3 piece from just £79. Sizes in stock 36" to 56" in short, regular and long fittings
1/2 PRICE - HUGO JAMES MOHAIRS.
The remaining suits in the 3 colours of Mohair cloths are now reduced to 1/2 price or less.
WERE £399 / £449 NOW £199
JACKETS
Superb selection of traditional and contemporary jackets in wool, cotton and linen by Scott, Gurteen, Seven Square, Bogart and Hugo James from just £99.
Many at half price or less!
TROUSERS
Hundreds of Meyer, Gardeur and Gurteens in cotton, wool and linen from just £49. Ends of ranges and oddments to clear. 32" to 52" waist sizes available.
Any alterations can be carried out on the premises by our own tailoresses for a small charge, although delivery may be a little longer than normal due to the volume - currently 2 weeks.
Casual and Formal Shirts
Casual short sleeve all cotton shirts by Dornbush, Olymp & Ben Green in sizes Medium to XXL.
WERE £45 / £49.95 / £55 NOW £30 each
or 2 for £50
Culture short sleeve all cotton shirts in Medium to 4XL.
WERE £69.95 / £79.95 / £55 NOW £50 each
or 2 for £90
Olymp Luxor long sleeve - all cotton non-iron patterned shirts in Modern Fit (lightly tailored), Comfort Fit (full fitting) and Level 5 (slim fitting) in sizes 15" to 19". Limited stocks and ends of ranges to clear.
WERE £55 / £59.95 NOW £39 each.
Short sleeve Link assorted shirts in store to clear in sizes Medium to XXL - various checks.
WERE £39.95 / £49.95 NOW £25 each
2 for £40, 3 for £50
Assorted long sleeve casual shirts on rails in the St Giles Street window - ends of ranges etc and clearance.
WERE £55 / £69.95 NOW £30 each
2 for £50, 3 for £60
Miscellaneous
Socks
8 colours of twin pack Peter England cotton mix socks
WERE £9.95 NOW £5
Silk Ties
Oddments in pure silk to clear £5 each, 2 for £8, 4 for £15, 6 for £20.
Underwear
Jockey Classic briefs - white only in single packs. 34", 36", 38", 40".
WERE £9 NOW £5
Richard James Socks
Fine cotton Lisle socks by Pantherella in Medium shoes size only 6-8½
WERE £14.95 NOW £3 per pair
Dressing Gowns
Light weight assorted gowns to clear.
WERE £49.95 NOW £19
Posted on Friday, 08 August, 2016
We're giving a warm welcome to our newest team member at Montys – Simon Taylor who like us has years worth of experience and knowledge in the menswear industry. He… Read more…
Posted on Saturday, 13 August, 2016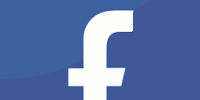 Montys are constantly moving forward in the 21st century and in keeping up with the times we are experimenting with the BIG "social media" scene ! We are now on… Read more…
Posted on Saturday, 13 August, 2016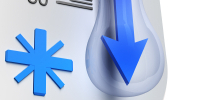 Whilst the glorious warm weather is with us you can be sure of a warm welcome in a super cool shopping environment at Montys. We are completely air conditioned throughout… Read more…
Posted on Saturday, 23 July, 2016