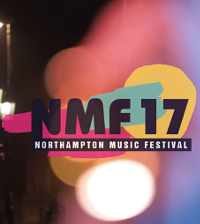 The Northampton Music Festival is a FREE annual event that takes place in the town centre and is designed to celebrate Northampton's rich music culture.
Now in it's 10th year, their objective is to raise the profile of Northampton through music, to provide a showcase for the broad range of musicians and artists that are based in the town.
With numerous acts and outdoor stages with pop up events and gigs taking place throughout the town centre, keep an eye out on the website for the latest news and venues.